Yeah there are those days where I just don't feel like dressing up at all
but either someone has pissed me off the day before or I just woke up on the wrong side of the bed.
Either way, it makes me kinda apathetic to dressing up
but than if I throw on a plain jean and tank, I feel even worst because i'm a detailed collage person
so that's when I settle for a tshirt with a butt load of shit on it.
I love it
you can keep it simple but not be simple.
and since I'm really into urban gear right now
I likey.
Here are a shirt i thought would look good. and surprise surprise it's a guy's shirt. Is it just me or do guys just have way better tshirt designs than girls.
jeeez.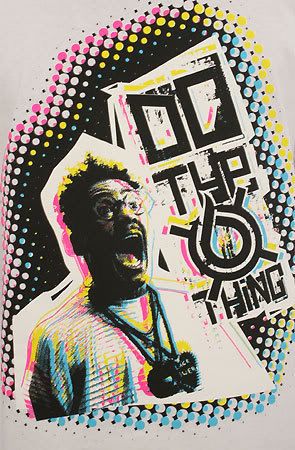 and I'm planning to try to imitate this guy one day
just go to school with a cool tee on a big ass glasses with a beanie.
LOL
I will take pics.