I like summer nights indeed.
It's nice and cool so if you decided to go clubbing you wouldn't have to bother with bringing a jacket.
You can just walk around with your friends all night down the streets of LA
I love just hanging out and chilling with my friends.
and during the summer days, dodging the sun. Enough said.
and what a better way to dodge the sun than with a good pair of sunglasses.
Here's some that I thought were really kute. I'll probably go window shopping to see if I can get one close to these. Right now, I'm still liking my California bubble eyed glasses with a little sticker I sticked on the corner that says I love LOVE on it. hehe. It's really kute too. People are always telling me, "really? do you really love love???" JEEZ. Calm down. it's just a sticker people.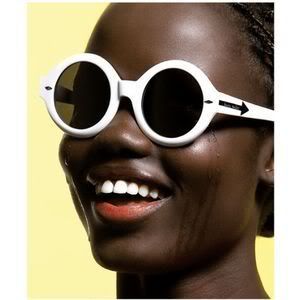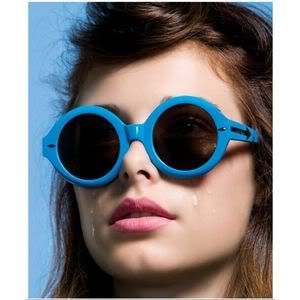 I like how they added the sweats to their faces. When I first saw it I thought they were tears and I was laughing my ass off. Not so funny now. hehe.
And a very kute outfit here. Comfort is key! but you wanna look fashionable too. haha.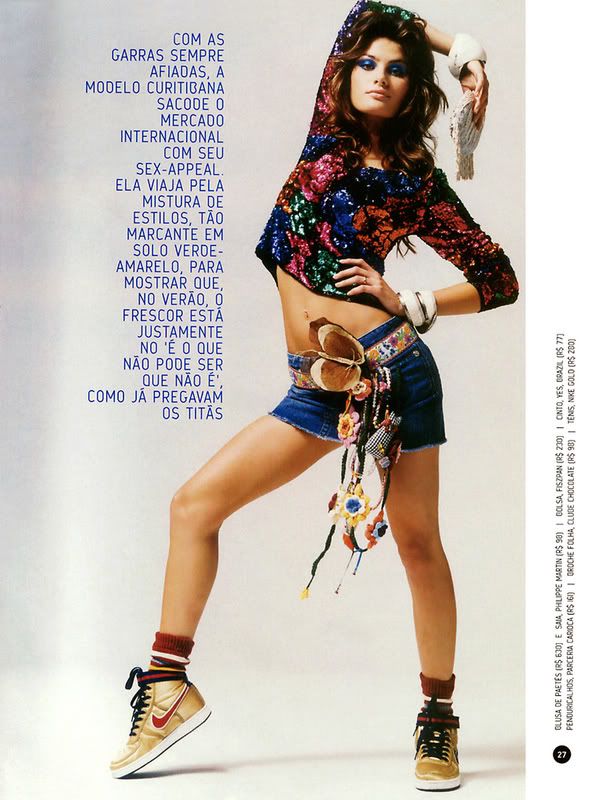 I just look shinning things so the sequin top is kute kute kute.
I think it's from a Brazilian magazine
My Brazilian friend was telling me that I should visit Brazil because I would really love the fashion over there.
ahhh... I need to go shopping...