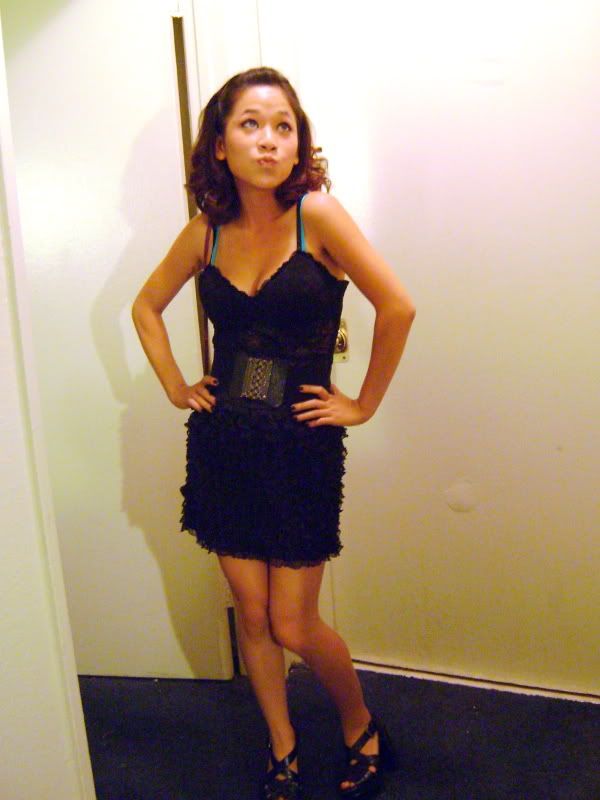 Went out for the night to LIV lounge in Pasadena. I swear I thought it was called UV lounge because the whole lounge was lit up by black lights...but anyways, my friend thought I was wearing a lingerie because my top was laced and it was at night.
I guess I can see the connection. :)
Kind of a bum because you had to go outside and behind the red ropes to smoke.
So much segregation
What I'm wearing:
Laced Top (forgot where I got it)
Ruffled Skirt (Forever 21)
Black Belt (Thrift)
Black Heels (Payless Shoes)